There is a better way to handle your technology needs!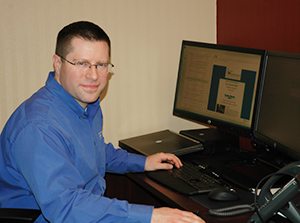 At DR Technology Solutions we're wholly committed to working on a personal basis with the owners and staff of small to mid-size businesses in the Pittsburgh area.  Meet us once and you'll see the difference:
We are IT Support Specialists who listen to your needs and find appropriate solutions. Every day it becomes more difficult to find experienced IT Consulting custom tailored to solve your problems, as well as service providers who won't attempt to sell you on unneeded systems.  We offer PC Repair (on-site or remote), Computer Networking, Backup Solutions, Computer Sales & Service: all built on a foundation of honest hometown service.
Visit our IT Services page to learn more, or contact DR Technology Solutions today.
Local IT Consulting for Pittsburgh Area Businesses
Conveniently located just off Route 30 in North Huntingdon, PA, DR Technology Solutions was founded on the belief that computer technology should work for people and not against them.  The use of a computer in business should be a transparent means to an end, and not the focus itself.
In approaching business computing in this way, we shift the focus of IT back on the needs of people and their organizations.  Problems are resolved quickly with our fast response time for all computer repair and networking.  You'll also enjoy straightforward, humanist communication without the "tech-talk."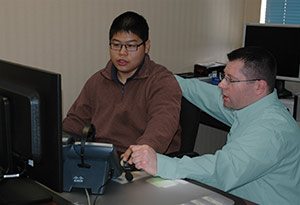 President and founder of DR Technology Solutions, David Ranf, draws from over 17 years of experience within the Information Technology field.  A graduate of the University of Pittsburgh with a bachelor's degree in information science, Dave specialized in Windows server and network administration.  After working in corporate IT for years, he found that the same strategic skills could be used to help a broader group of people in the business community. Now he uses those skills every day to help businesses just like yours, and he gets results!
Call us today at 724-382-6900 to see what Dave and the rest of the crew can do for you!
Service Area
DR Technology Solutions offers computer support, network service, and all forms of IT consultation throughout Western Pennsylvania including Westmoreland County, Allegheny County, and Somerset County.  Many of our clients are headquartered in  Pittsburgh, Cranberry, Monroeville, McKeesport, New Kensington, North Huntingdon, North Versailles, Delmont, Hempfield Township, Irwin, Jeanette, Greensburg, Latrobe, Mount Pleasant, Connellsville, and Somerset. If you're outside of our territory or just out of town for the weekend, don't worry! We also offer easy Remote Support to anywhere on the globe!